NOAA Chart Order Form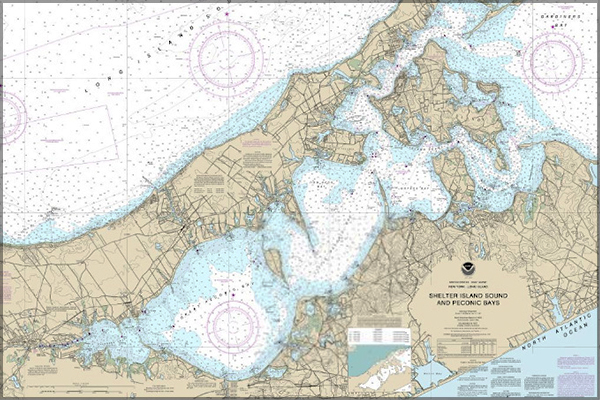 Our NOAA paper nautical charts are available as
"print-on-demand," up-to-date to the time of purchase
each chart is $19.95 plus shipping and taxes.
Key features include:
* Updated with critical corrections. Coast Survey reviews charts weekly, and applies all critical corrections specified in Notices to Mariners.
* Order anytime; charts will be shipped by the next business day. When you order a chart, we print and ship NOAA's latest version of the chart.
What charts are available as print-on-demand paper charts?
NOAA maintains over a thousand nautical charts, and almost all of them are available as print-on-demand charts.
Make sure your charts are authentic. NOAA applies all navigational content to each chart and is responsible for it. We do not alter the images; we print and distribute the chart images provided by NOAA.
Paper charts meet carriage requirements.
NOAA print-on-demand paper charts must be printed by NOAA-certified agents to meet the requirements for the mandatory carriage of nautical charts. Our charts are printed on NOAA approved heavy weight that will not fade or run even under the harshest of elements.
NOAA nautical charts are produced under the authority of the National Oceanic and Atmospheric Administration's National Ocean Service.
Chart Ordering Information: Please use this form to order your NOAA approved charts for printing and delivery. By clicking on the link to the NOAA government website, you can search for your specific navigational chart, copy the chart number and paste that information into the field on this order form. We will take it from there.
NOAA Website LINK: NOAA Nautical Charts